What do you think?
Your opportunity to feedback on bCentral and Microsoft's UK small business community program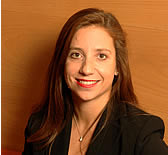 Whatever the size of your organisation it's easy to become disconnected with your customers during your day-to-day routine. So, we on the small business team at Microsoft want to find out more about what our customers want – that's you. Over the coming year we'll be running a series of consultations to improve our communications and services.
We want to provide quality information and useful services to help your business make the most of techology. If you are a small business owner/manager or make decisions about IT for a small business we would value your input to improve the way we communicate with small business in the UK.
Customer Panel
As part of our customer panel you may be given the opportunity to voice your opinions on our web site, bCentral, to share your experiences of business technology solutions or to take part in one of our other consulation activities. These activities will take place over the phone, or via the internet or email and will last no longer than one hour.
Customer Advisory Board
In addition to the Customer Panel we will be activating a Customer Advisory Board, whose members will have the chance to shape the way Microsoft delivers it's solutions and services to small business in the UK. Advisory Board members will be asked to participate in in-depth consultations of half a day or more, which will take place at a Microsoft venue or training centre.
How to apply
You can volunteer to take part in our customer panel or advisory board by leaving your contact details with the Small Business Team .
Clare Barclay
Head of Small Business
Microsoft UK